Suddenly Stuffed Mushrooms
It was a rocky start to an already hazardous week, seeing as the Bullet bloggers were up to their ears in midterm exams, and Spring Break seemed nothing more than a twinkle in their eyes. The term "rocky" aptly underscores the trials of the darker haired blogger, whose unparalleled fear of mushrooms has heretofore failed to be fully disclosed. (MUSHROOMS ARE FUNGUS. SIMPLY SPONGY SACKS OF SPORES. THIS IS THE WORST.)*
*mushrooms are also made up of atoms …and so are you
Naturally, the largest mushrooms possible were selected from our local grocer for this recipe. So large, in fact, that said blogger was sent whimpering and squirming away to the safety of her Snuggie. Fortunately, her partner in crime was not duped by such paltry attempts at disappearance, despite the very recent addition of the "invisibility cloak" card to her repertoire.
Don't be fooled.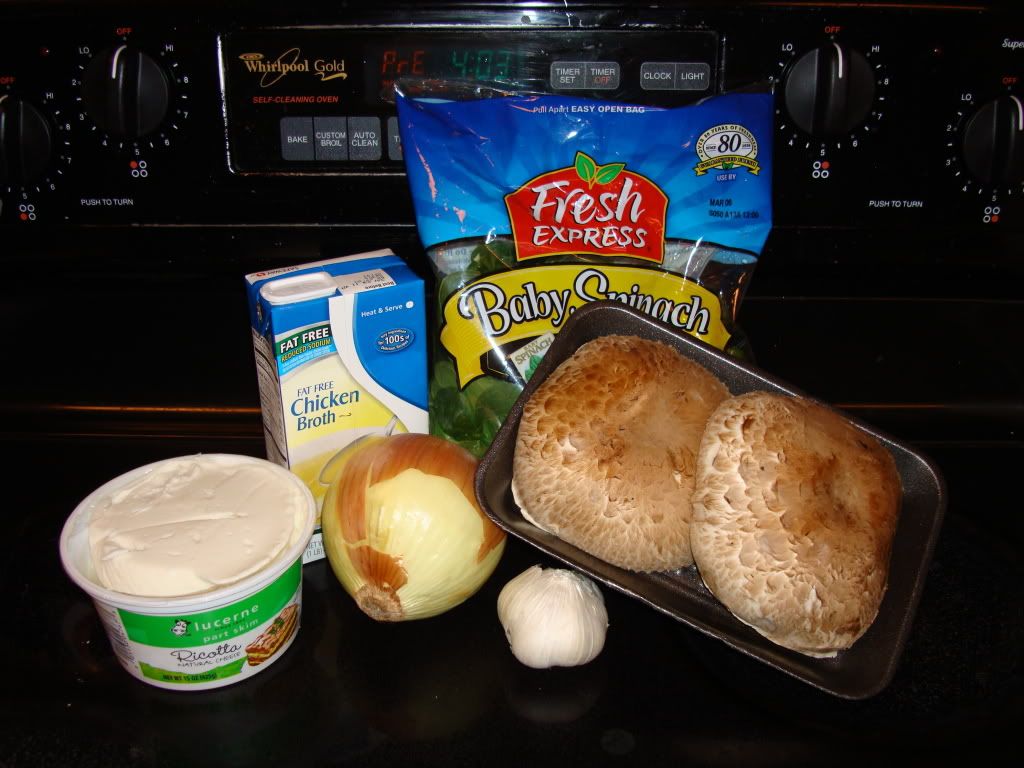 Ingredients
10-12 large mushrooms (we compromised with 2 VERY large ones)
1/4 cup Ricotta cheese
1/2 cup fresh spinach
1 ounce Parmesan cheese
1 clove garlic
1 boiler onion or 1/4 of a regular sized onion (about 1/4 cup)
Splash of chicken (or vegetable) broth
Badger badger badger badger badger badger badger badger badger badger badger badger…
To begin, we preheated the oven to 350 degrees Fahrenheit and prepped the ingredients, chopping up the onion and clove of garlic. We then placed the ingredients (save the mushrooms) into the Tall Cup and twisted on the Cross Blade.
Utilizing the "Pulse" technique, we blended the ingredients until the "consistency [was] slightly textured, but not quite smooth."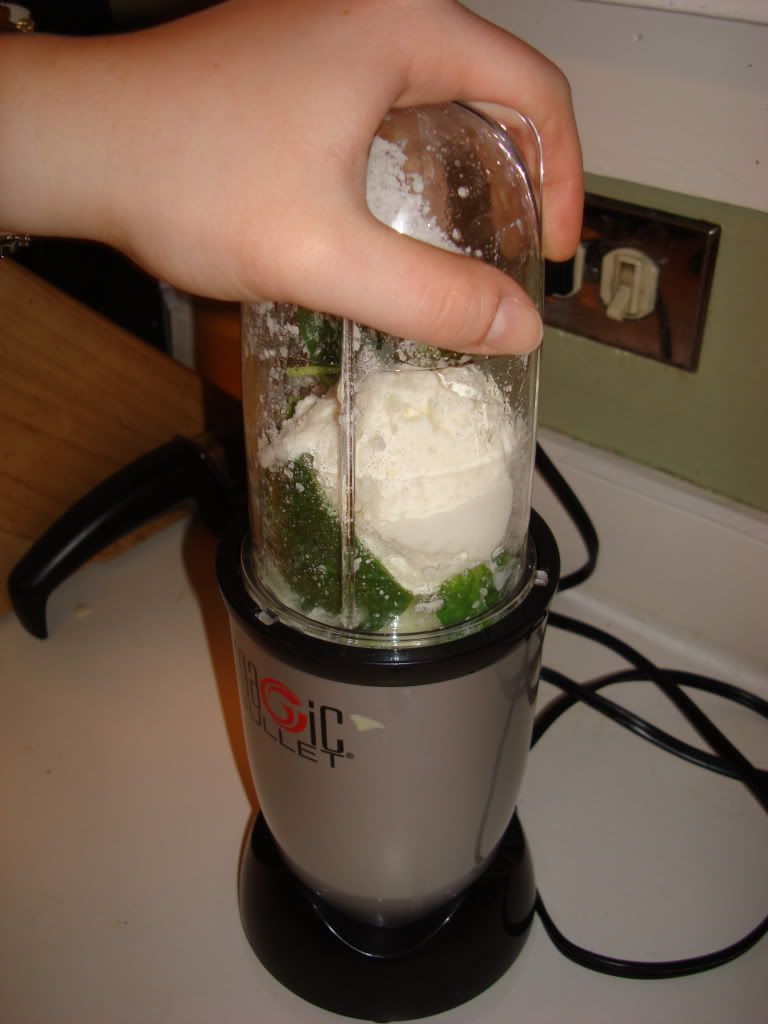 We then placed the mushrooms (UGH) on a baking sheet and spooned the mixture into their bellies (OH GOD NOW THEY SOUND ALIVE), sprinkling Parmesan cheese on top for good measure and baked them in the oven for 20 minutes.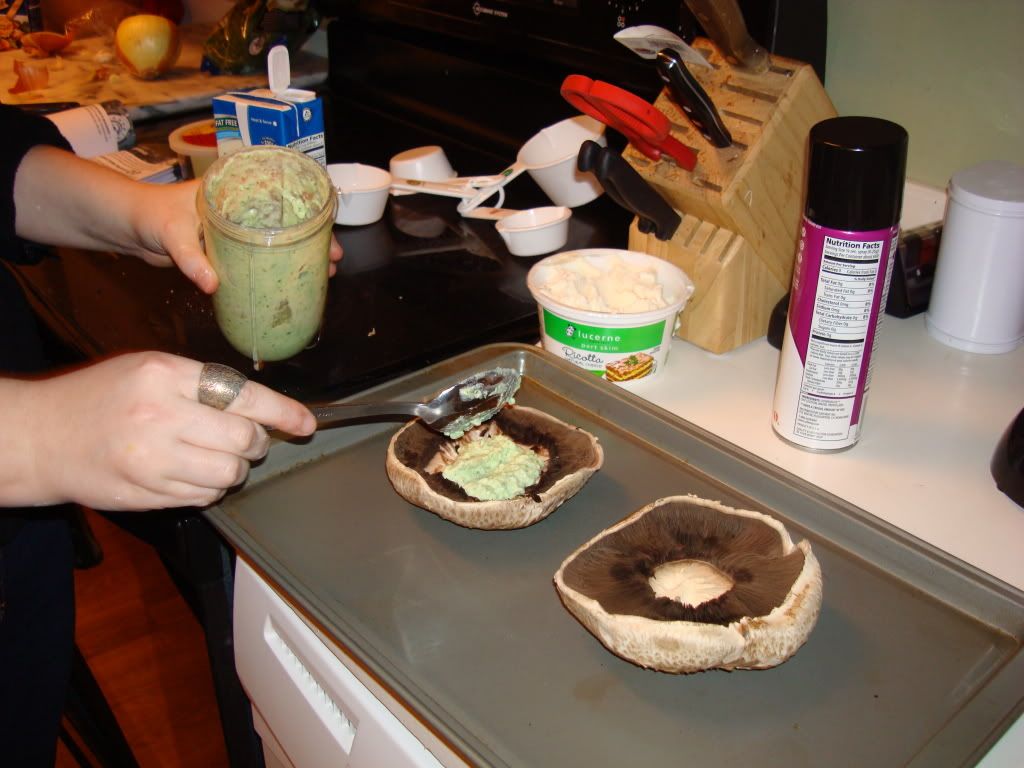 After 20 minutes, we removed the plush, aromatic shrooms from the oven, ready to eat! Well, I can only speak for one of us. The mushroom fearer, however, was still busy gathering up the guts to digest the Bullet's offering from the depths of her Snuggie LIKE ANY NORMAL HUMAN BEING WOULD.
Note: When all else fails, plugging one's nose never does…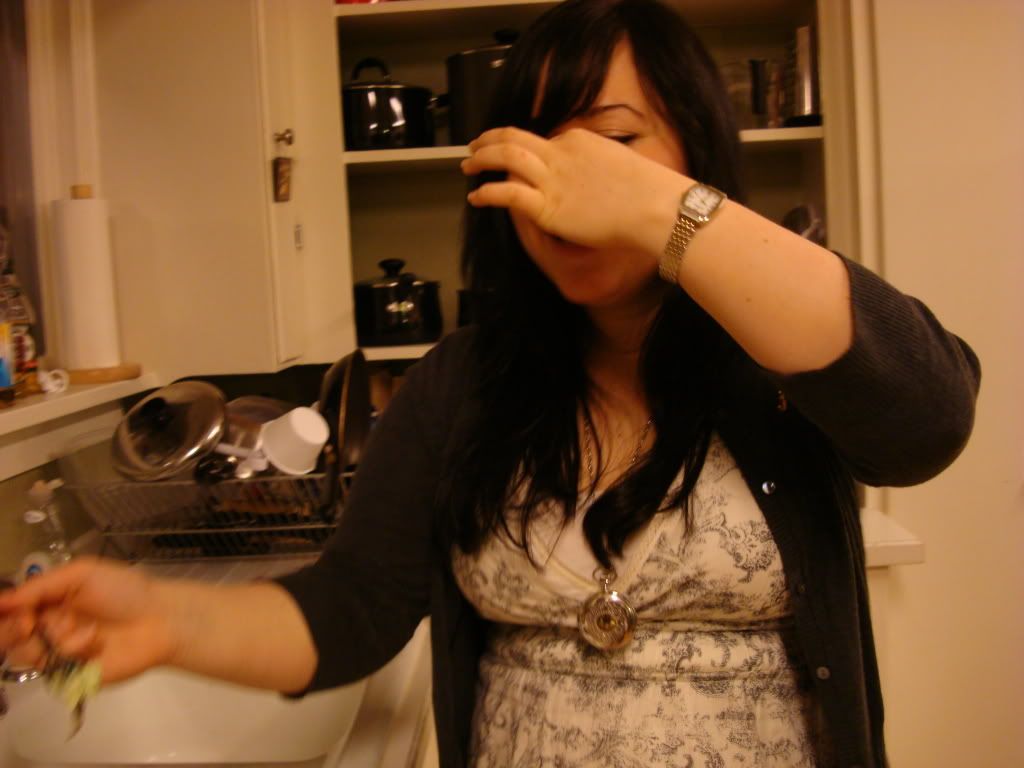 …sort of. (IT DOES NOT BLOCK THE TEXTURE.)

THE VERDICT
THE WORST THING EVER OH MY GOD SO GROSS SO GROSS.
…lies ;)